About AceHosts.co.uk
At AceHosts.co.uk we pride ourselves on the quality of the service we provide. In fact, if you're unhappy with any of our services, we'll give you a months hosting free. No quibbles, no excuses.

Perhaps it's this approach to looking after our customers that's helped us grow steadily since we began in 2005.

Or maybe it's our low pricing approach? With plans starting from just £1.50 a month with a 99.9% uptime guarantee, generous space and huge bandwidth we really do offer an affordable hosting solution. What's more we don't believe in tying our customers into a long contract. We offer either a monthly payment option via PayPal or, if you prefer, a yearly option with 2 months hosting free.
Professional, low cost hosting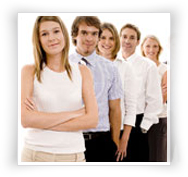 Why choose AceHosts?
There are literally thousands of hosting companies out there. We're probably not the best (although we're not far off!), but we're definitely not the worst. Our 99.9% uptime guarantee means your website will be visible and online when it should be, without frustrating downtime. If your website is ever down for longer than 1 hour we'll give you a months hosting free for every hour lost. It's the little things we do that make a big difference to our customers...
Web design
Once you've sorted your hosting out we can also help with the design of your new website. Our sister website WebsiteaDay, can create your website professionally and for a lot less than you might think. Click here for more details.
NEWS
October 2012
September 2012 was our strongest month ever! With more hosting accounts created than at any other time, we're looking forward to seeing what October brings.
July 2012
Our new promotional video is available to view! Feel free to take a peek.
June 2012
We've upgraded our servers to provide an even faster and more reliable hosting service!
May 2012
Our new website has been launched! We hope you enjoy using it as much as we enjoyed building it.
April 2012
We're developing our new website and hope to launch it within the next few weeks...
TESTIMONIAL
I'd like to thank you for a first class hosting service. Having used other hosting companies in the past I can personally recommend AceHosts.co.uk as the best.
Martin Blaser
ProtectaWeb